I started gathering
plants for my pots several weeks ago. I planted most of the pots two weeks ago and they are looking great.
to plant my pots with flowers that I will enjoy until late fall
Here's what most of my pots looked like a few weeks ago.
I often use the plants (above) in larger pots, but I'm going to try them
on a small table pot and try to keep them pinched back. I am
also trying some flat leaf parsley in this pot. If it does well,
I'll try it in some other pots next year.
It's a little small now, but it will get bigger and
really look nice. It is in the back right with the
green and red leaves.
It is the plant that is trailing out of this pot.
I love the color and it holds up well in our Alabama heat.
I have found that these plants work well on my porch and in our long hot summers.
The little white purplish flowers in the bottom
My baker's rack looks like this almost year round.
.
I use a lot of pinks in my pots as a general rule.
But there was something appealing about making this
pot with lots of green foliage and little flowers in white and purple.
I save the little identification tags for the plants that I am least familiar with.
That way, I'll learn their names and also, so I'll remember them next year
and if I want to use them again.
I still have a few plants left over and I will make a couple more pots to enjoy.
Joining the party: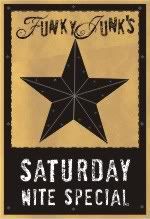 Nesting Place's