You might have seen the tiny little post that I did last week on the Antique Farm House and their emails. You can read the post here: Antique Farm House and the Prize-Winning Bull Picture. Well, it's happened again. And again. I already have the items that they are selling on their web site! It's like they've been in my home. I wonder if they are still here and where they are hiding? So, I got yesterday's email on the The Bakery. One of the items that was featured was a butter churn.
Well, I've got that already. Here's the butter churn that came from my grandparent's home in Nebraska.
I keep the churn in my laundry room on top of my freezer. It has a little piece of tape on it the top with my grandmother's last name written on it in my aunt's handwriting.
Before I could post about the butter churn, I recieved today's email and the items featured included Farm House Basics. There were various items and included in their offerings were vintage-style game boards.... GOT IT!
Here's my vintage Chinese Checkers game board. I remember playing Chinese Checkers on this board when I was a little girl. We play Chinese Checkers on this board now with our daughter.
Here are the marbles we use for our game. Most of them are the marbles I played with on the board when I was a little girl.
I decided to show off the board along with my new vintage grain sack that I mentioned in this post.
I know it is coincidence that I have the same things that are being offered on this site, but, I'm beginning to wonder what else they will happen to sell that I already have....or, on the other hand, could they secretly be aware of the things I have in my home? And if this is the case, then do they also know about the basket of laundry that needs to be folded....hummm....
Whatever the case my be, if they decide to offer an enamel Cream City lunch pail (with the paper label still on it), I have that. I also have several old sewing baskets, a shoe last, and if they decide to start selling Farm House furniture, I'm ready. I have the three-door ice box and a pie safe with the original tin doors in the garage.
Now, I better go fold some laundry!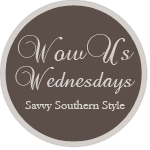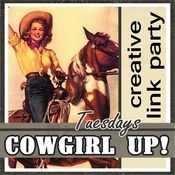 The Farmhoue Porch